Rolling Hills Country Club Foundation
The Rolling Hills Country Club Foundation, founded in 1999, is a nonprofit organization with the mission of raising funds for the benefit of worthy charitable causes in the local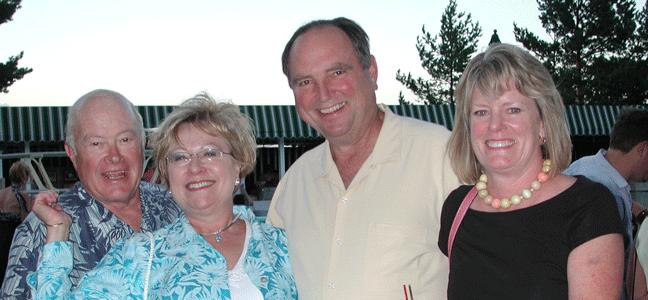 community. The RHCC Foundation is one of only a few country clubs in the country that supports local charities in this manner. RHCC has raised over $1 Million since its inception primarily through the annual golf classic celebration.Past beneficiaries include LMC Community Foundation, Mount St. Vincent's Home, Victim Outreach Information, JURI Reading Program of the Jefferson Foundation, Exempla Lutheran Hospice, Red Rocks Community College Foundation, Make-A-Wish Foundation, CASA Foundation and numerous other Jefferson County charities.
A New Beneficiary Every Year…
Every year the RHCC foundation selects a local charity that they will partner with to host the charity tournament and party with. In addition smaller endowments are also given. To submit your application, please fill the form out clear and concise and mail to Rolling Hills Country Club Foundation 15707 West 26th Avenue; Golden, CO 80401 Attn: Terry Crest.
Their annual fundraiser is the weekend of June 27th. For more detail: RHCC Foundation Gala and Golf Classic
For more information on this foundation: Rolling Hills Country Club Foundation